Brakesoft and Aitoon Koulutuskeskus announces a partnership to develop educational game for individuals with disabilities. Focus of this partnership is towards diversity & inclusion, create innovation in education and encourage change in the industry.
Brakesoft has focused on developing educational games and products focusing on digital skills and computational thinking. Now we focus on developing a game which is accessible. And as a result inclusive for everyone. For example disabilities are: vision, hearing, physical and motor difficulties and learning. As a result accessibility options to address the above is our goal.
We are pleased to cooperate with Aitoo, a vocational special education school institution. This will take us to the next stage in our mission. And as a result help Aitoo school. 
Headmaster of Aitoo school says that their students are forced to play games developed for 3-5-years-old. In other words this is embarrassing for their adult students. In conclusion no games or apps are made which take disabilities into consideration. Which also raises the question: is enough done to solve this problem?
Our conclusion is no. This is the reason Brakesoft takes the opportunity to partner with Aitoon koulutuskeskus. And as a result change the education system. However this is just the beginning.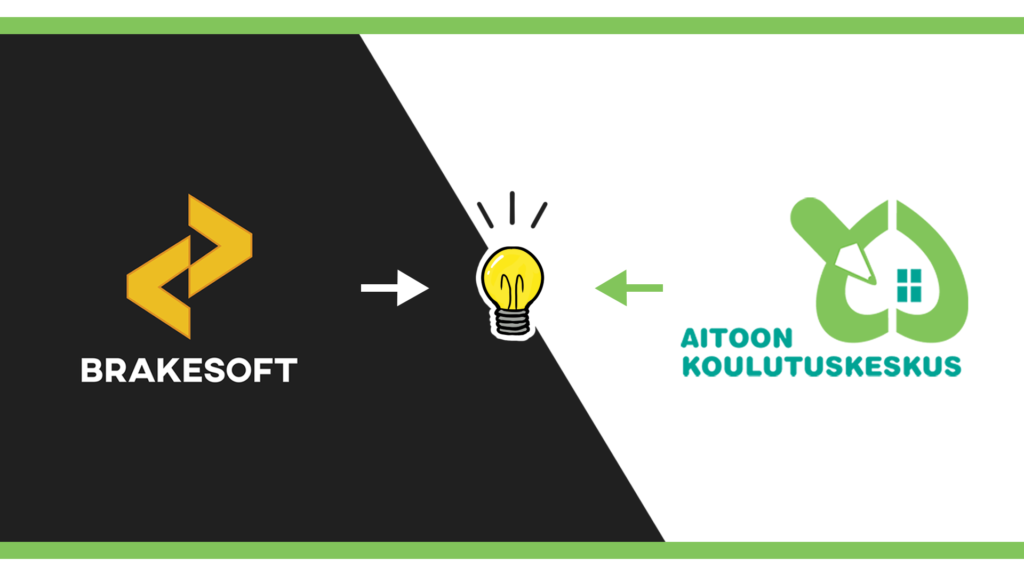 In the beginning of 2022 Brakesoft wanted to take a step in a new direction. In short we did not want to make "just games" for fun and entertainment. As a result we wanted to create something meaningful that will make impact.
People already use a lot of accessibility features. Such as, reduced transparency, voice-over, and increased text size. This is done to personalize how they interact with their devices in ways that work for them.
Accessible game supports personalization by design. As a result allowing better user experience. Regardless of capabilities or how to use devices.
We as a company felt a spark towards helping students with disabilities. Our goal was to find a new, fun and memorable way to help the students to learn. In addition to become familiar with independence as they grow.
How disabilities affect learning?
Approximately one in seven humans worldwide have a disability that affects the way they interact with the world and their devices. Humans can experience disabilities at any age, for any duration, and at varying levels of severity.
Situational disabilities — such as a wrist injury from a fall or voice loss from overuse — can affect the way everyone interacts with their devices. Similarly companies like Apple and Google strongly support apps and games developed with accessibility features.
​​A lot of students receiving special education services are in the "specific learning disability" category. This growing student population experiences difficulty in:

Oral and written expression
Listening comprehension 
Basic reading skills 
Reading fluency skills 
Reading comprehension 
Mathematics calculation
Mathematics problem solving.
In addition students learning difficulties will remain lifelong challenges. Others will develop compensatory skill sets or coping strategies. Technology use can be a key factor. Students can turn a learning disability into a learning difference.
We at Brakesoft are committed to change this.