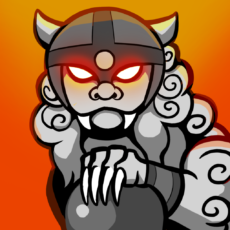 Join the Guardians in their glorious defense of the Ancient Temple and guard the mythical powers within! Craft strategies against enemies and control the course of the battle. The Forgotten Guardian is our 3rd own mobile game project and has been in development for the past year. TFG is a 2D pixel art game inspired by the 80s art style. It is a blast from the past for all video game enthusiasts. The game will be available in the App Store, Google Play, and Steam in early 2023. Join us in defending the Temple's secrets.
Our Other Mobile Games & projects
RPS Mobile
RPS Mobile is a Tamagotchi-styled gaming app that merges mobile gaming and app features. In RPS Mobile the player takes care of their pet panda by feeding, cleaning, and playing with them. The game is one part of the project our partner has planned for their application. We are developing RPS Mobile for our partner Red Panda Squad, which is a Solana-based blockchain project.
ArkiTaitoo
ArkiTaitoo is an educational mobile gaming app developed in close collaboration with AIKK, a school for students with learning impediments. The app is designed to teach mathematics and everyday skills needed for independent living. In ArkiTaitoo students get to play at their own pace, and with the help of a trained specialist, the students get to learn about their strengths and weaknesses. The game is funded by the Ministry of Culture and Education in Finland and is accessible to all schools in app stores for Android and iOS.
SWIFT: Galaxy trails
Swift: Galaxy Trails offers a brand new take on the traditional runner games with an 80s sci-fi twist for mobile. Enjoy a rich story told by captivating gameplay full of exploration, crafting, and epic boss battles. So prepare your running shoes, load your laser gun, and test your strength against the Guardians.
Hopper's musical adventure
Hopper Musical Adventure is a new mobile game experience with a musical twist. The game is designed for kids aged between 4-9 years. The game requires patience and determination with the goal of teaching the fundamentals of programming with stunning visuals. No prior programming knowledge is required. The main focus is to teach kids critical thinking and problem-solving skills through teamwork and creativity.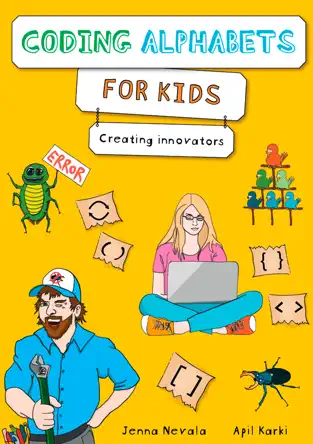 Coding for kids
This book is designed for children ages 5 and above. We aim to familiarize kids with coding and computer terms which are common and very much used in computer programming languages with everyday life experiences. The aim of this book is also to teach the 21st-century skills such as critical thinking, problem-solving, innovation, and communication. It is a scientific way of learning alphabets and basics of computer science. The coding terms are illustrated based on the book learn to code 1, 2 & 3 by Apple Inc.